IT'S ALL ABOUT THE PEOPLE
Whiterock Partners is a boutique retained executive search firm that helps high-tech companies recruit key executives. Our clients include Seed Stage, Series A, Expansion Stage, and Later Stage companies.

100% Money-Back Guarantee
We offer a 100% money-back guarantee, and since our inception in 2003 have never had a client ask for money back.

High-Quality, High-Touch
We limit the number of searches we conduct, and we hold weekly status calls to provide complete visibility into our process and progress.

100% Completion Rate
All of our searches have resulted in successful placements (with the exception of searches that were terminated due to the successful exit of our client during the search).
Scott Uhrig founded Whiterock Partners in 2003 after spending several years as a Partner with Connect & Company, one of the preeminent high-tech executive search firms in Silicon Valley, and Principal at TMP Worldwide, the 3rd largest executive search firm in the U.S. in the late 1990s.
Prior to becoming a recruiter, Scott was an Associate with McKinsey & Company, a leading global consulting firm. Earlier in his career, Scott was a Manager at GTE/Verizon and a Senior Software Engineer with Honeywell Aerospace.
Scott has a BS and MS in Computer Science from the University of South Florida and an MBA from the University of Texas. He completed his coursework toward a PhD in Computer Science while serving as a full-time Instructor of Computer Science at the University of South Florida.
Clients we have worked with
---
We'd love to hear from you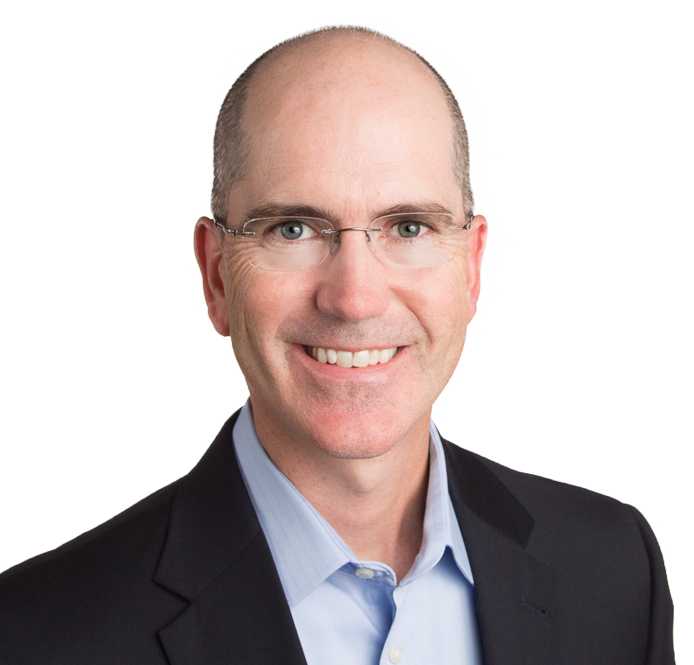 Having worked with Whiterock for over a decade, I've not found a better partner in helping build high performing leadership teams. They invest the time to learn your business, team and objectives to ensure you ultimately select the right candidate.
Derek Hutson
President and CEO, Datical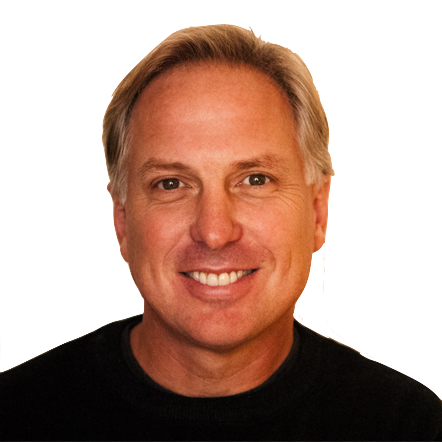 In one day, with Scott's help, I was able to formulate a much more educated opinion about an industry important to my portfolio company. Scott is a go to guy in executive search.
Jim Armstrong
Partner, Clearstone Venture Partners
Building a great leadership team is the most challenging aspect of building a great business.  Do it well and good things will happen.  Do it poorly and you've created real risk.  Scott and his team do it well and remove the risk.  Their process was thorough and Scott's "trusted advisor" approach was exceptional.  The number of high quality candidates Scott was able to bring to the process was nothing short of extraordinary.   Simply put, Scott and Whiterock delivered for us and I will absolutely use them again.
Chris Connell
CEO, Veraction
---
---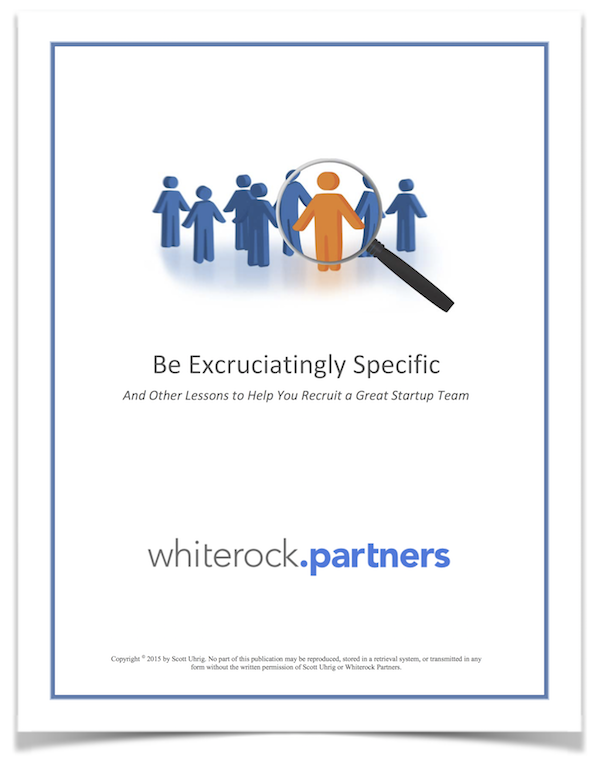 Recruiting is just a process – a process that can be learned and refined over time to produce consistent results. This whitepaper presents an effective recruiting process to help you avoid hiring failures, hire the best person for the job, and drive your company toward success.
Download Now